For proper area rug cleaning, we will pick it up and deliver your area rugs to your home. Please call 415-991-0500 to book an appointment.
At Mother Nature's Cleaning, we understand that each rug is as unique as its owner. Because of this we offer different methods of cleaning to enable us to satisfy almost all rug types. Our custom wash facility runs on 100% renewable energy and boasts the latest equipment to clean and care for even the most delicate of rugs. Your area rugs are highly visible furnishings that help you define the style and quality of your home. With proper care, high-quality area rugs will maintain their beauty and their structural integrity for a lifetime. We strive to offer the highest quality area rug cleaning service in San Francisco, Marin County and the surrounding areas.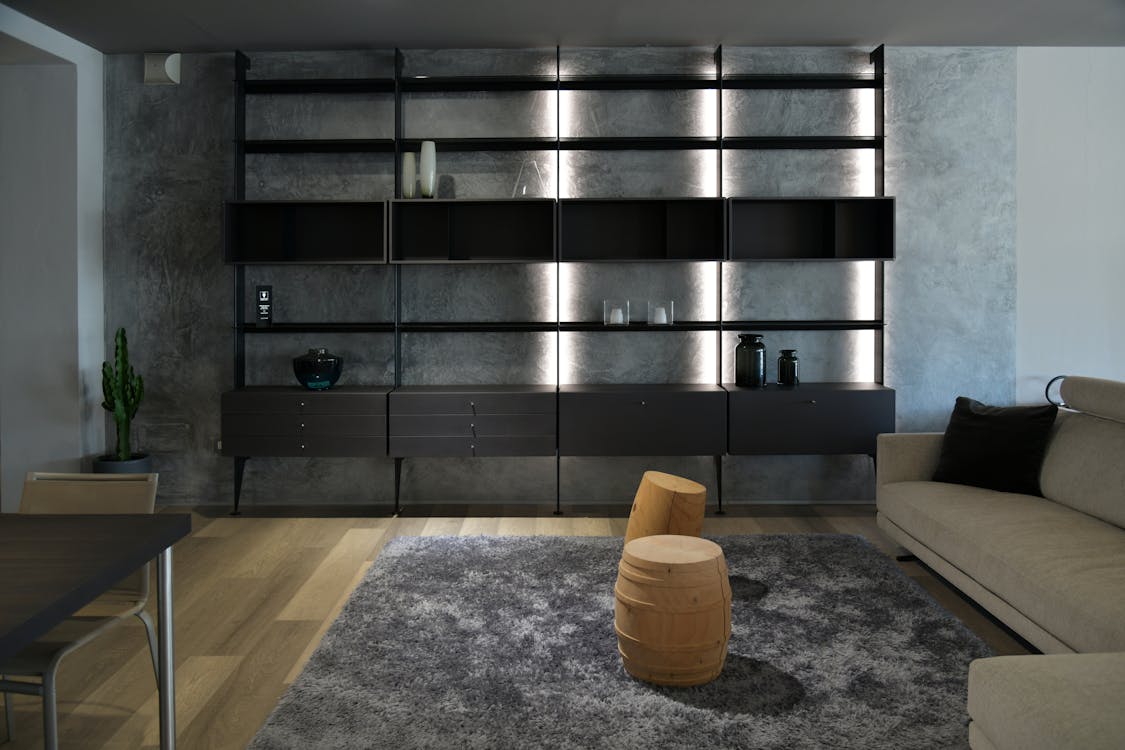 We accept drop-off at our shop Monday – Friday 9-5 pm or by appointment at 41 Belvedere St Suite 5-6, San Rafael CA 94901.
Why you should have your area rugs cleaned in a fully equipped rug cleaning facility, not in your home
Proper care is critical. Your area rugs cannot be washed properly in your home.
In Home Service is available for some qualifying rugs for a significant savings, but comes with a few limitations. We will clean the rugs using our steam cleaning equipment (low temperature.) This equipment is ideal for wall to wall carpet, but not for area rugs which are made quite differently. See our blog post about why we don't recommend cleaning them in your home: One Sure Sign of a Shady Carpet Guy.
We offer this method because we know that so many other companies will clean your rugs this way without warning you of the caveats that come with it – all of which are explained here.
*In Home Cleaning is not available for shag or thicker pile rugs, rugs that are living on hardwood floors, rugs with heavy soiling or rugs with staining from urine/animal accidents. Other rugs may also not qualify.
Hand Wash Service
This is the most thorough, gentle cleaning you can get and is the recommended method for most rugs. Your delicate rugs are handled skillfully and treated carefully to maintain the integrity of the weave and fibers. Once your rug arrives at our facility, we hand to inspect it prior to beginning the area rug cleaning process. Every cleaning is tailored specifically for each rug. We use safe and effective techniques recommended by experts in the industry to ensure no damage occurs to the carpet fibers or dyes. See below for our urine treatment details.
Dust Removal
The first step is removing the dirt and soil trapped at the base of the weave of your rug. Trapped debris wears down the fibers of your rug when walked over and is the main cause of deterioration. The less trapped dirt in your carpet, the longer its life. Up to 80% of soil in the textile is dry hard soils. Impacted soils are removed by using a variety of rug dusting machines and methods which provide a gentle vibration allowing the fibers to release this damaging soil. For delicate rugs such as, antique, silk or fur, we use an air dust method to reduce fiber distortion.
Once rugs are thoroughly dusted we vacuum with a Certified Green Pile Lifter on all pile rugs. This machine will further extract soils and lift fibers for a more thorough area rug cleaning. For delicate, loop or woven style rugs, we use a commercial grade Hepa Filter vacuum cleaner for this step.
Hand Wash
Not all rug needs or cleanings are the same. An IICRC Certified Rug Cleaner will perform a gentle full submersion washing. This process is customized for each type of rug to remove tough stains and revive your rug. Some rugs are washed with our rotary washer, some are brushed by hand, others are cleaned using hot or cold water extraction. It all depends on the rug type, condition and manufacturer suggestions. Colors you thought were faded often times come out crisp and vibrant once the soil is removed! We are very careful during this process to be gentle and considerate of the rug and it's condition. All rugs are cleaned with Safe-Non Toxic and Hypo-Allergenic cleaners.
Rinsing
After the hand wash, your rug is thoroughly rinsed using a custom, high volume pressure wash, which gently agitates the fibers and removes cleansers and residues from the fibers. The water is agitated and squeegeed off of the rug until it runs clear.
This is an extremely important step because anything that remains in the rug once dry causes the rug to feel sticky, or attract dirt and dust, making the rug dirty faster. With a thorough rinse, the rug will stay clean longer.
Extraction
To prepare the rugs for drying, we first remove as much water as possible. This not only shortens the drying time, but allows your rugs to come out with a soft, fluffy texture.
This area rug cleaning process varies depending on the type of rug we are cleaning. Most rugs are put into our centrifuge where they are spun and rinsed until the water runs clear – similar to the rinse and spin cycles on your washing machine – but with much greater power.
Drying
After the area rug cleaning process, we either lay them flat or hang them to dry. They are climate controlled – utilizing temperature, air movement and dehumidifiers to ensure proper, safe, clean and timely drying.
Fringes
Fringes are treated depending on type, age and soiling. We will clean them up as thoroughly as possible and brush them out and dry carefully.
Request a Quote
We'll be in contact with you shortly to give you an estimate.
Be warned, because this post might give you the heebie-jeebies about carpet fleas. Fleas in carpets and rugs are probably more common than you'd think. These squatters can invade from a whole host of sources – joyriding on pets, sneaking in from outdoors, or cross...
read more
The Importance of a Pad
A rug pad is essential to keeping your rug attractive and to extend the life of your rug. Rug pads allow dirt to pass through the rug, and prevent abrasion caused by sharp dust particles sitting under the rug. Without a rug pad, foot traffic can cause significant damage to an area rug, and the soil is getting ground into the fibers making it dirty faster.
We have two types of pads available.
Felt Pad:
Machine Made; Felted; 100% post industrial recycled synthetic fibers; Non Washable Latex
Foam Pad:
Ultra Grip Non Slip Rug Pad – allows for air circulation that prevents the buildup of dust or moisture and allows for easy vacuuming.
Pet Odor and Pet Urine Removal
Rugs that have been soiled by your beloved pets need additional care and attention and cannot be cleaned in your home. We can treat even the most delicate rugs to pet urine removal or other substances. Treating urine requires additional detergents, soaking, and rinse time – which require equipment that just won't fit on our trucks. Please be aware, that in some cases, the pet urine has already oxidized, or a stain has been set, which causes permanent color changes in the rug that we cannot reverse. We cannot guarantee complete removal of the visible spot, but the substance and pet odor will definitely be gone.
After our thorough area rug cleaning process, your valuable area rugs come out looking years younger and ready to serve you for years to come. You can reach us by phone at (415) 991-0500 or via email. Feel free to take a look at our Pricing Page to get an idea of what to expect.
Failure to perform specialized procedures may result in permanent damage to the rug and the flooring materials under and around the rug. Incomplete soil removal may occur due to an inability to dust or adequately vacuum both sides of the rug. Improper wet cleaning on location could cause prolonged drying, texture change, cellulosic browning, die migration, mold growth and/or dry rot.
Rug Terminology
Rug cleaning can sometimes be confusing. Read all about the different types of rug conditions and specificities on our rug terminology page.